Applications are now CLOSED.
Want to get matched with a big name investor?
SHOW ME THE MONEY (Smart Health Edition) is a FREE and flexible program designed to take digital health startups to the next level with 1-on-1 consultation, group pitch practice, and individualized business model coaching, and is co-hosted by Taiwan Startup Stadium (TSS), Venturecraft, FITI/STB, and MacKay Memorial Hospital.
Now's your chance! This summer, we're also hosting BEATS! Smart Health Forum (more below!), an international event that will gather industry experts, investors, and high-profile founders from the digital health space to discuss the relationship between startups and hospitals, corporates, and VCs. AND, up to 8 select digital health startups will get access to an exclusive closed-door session with VIPs from this forum to pitch their ideas. To be considered for the Closed-door VIP Session during the BEATS! Smart Health Forum, just apply to SHOW ME THE MONEY.
The program organizer reserves the right 1) of final decision on the qualifications of a selected team, and 2) at the program organizer's discretion, to amend the final number of teams to be selected.
SHOW ME THE MONEY Program
Up to 8 startup teams will go through the sessions:
1-on-1 Pitch Consultation (English)

1-on-1 Business Model Coaching
Investor Talks

Group Pitch Coaching
OUR COACHES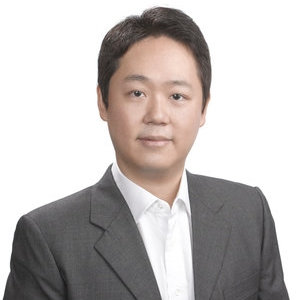 Co-founder and General Partner of KK Fund
Alan Hsu as venture capitalist currently investing in seed stage internet and mobile startups across South East Asia, Hong Kong and Taiwan. Prior to KK Fund, he has numerous experiences in investment and consulting field such as McKinsey, Goldman Sachs, GREE Ventures. Alan holds MBA/MA degree of Wharton School, University of Pennsylvania, MSE Financial Engineering and Industrial & Operations Engineering from University of Michigan.
Asia Community Partner of Quest Venture Partners
TK Chen has 4 years experience in doing software startups, another 2 years in startup accelerator program in Taiwan and China, now serve as Asia Community Partner of Quest Venture Partners, an early stage tech focus venture capitalist based in Palo Alto, CA, USA. TK has his bachelor's degree in computer science from NCTU and master degree in entrepreneurship from Babson College.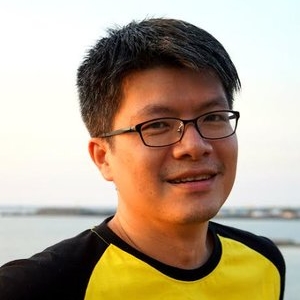 VP of Startup Development, Taiwan Startup Stadium
Jeffrey has been conducting over 100 business model coaching for startups in TSS. He spent 10 years as a legal professional, both law firm and in-house, and wandered into the startup world with the founding of Entrepreneurs Society of Taiwan (EST) in January 2011. He tried his hands on his own legal startup as well as led a local team as country manager for a Korean enterprise SaaS startup prior to joining TSS.
IMPORTANT DATES TO REMEMBER
Now - Jul 25 |Show Me the Money: Applications Open (Selection on rolling basis)

Jul 27 |Investor Relations & Group Pitch Coaching (Open to all appliants)

Aug 1-14|1:1 Business Model / Final Pitch Coaching (Open to all applicants)

August 15|On-stage startups announcement

Aug 23|BEATS! Smart Health Forum (followed by closed-door Mentor Speed Dating)

Sep 4 - Nov 31|Post-event 1:1 meetings with mentor(s)
BASIC QUALIFICATIONS
Must be a digital health startup
R&D primarily taking place in Taiwan
For software, must have functional website and/or downloadable app
For hardware, must have at least a public trial prototype
Able to demonstrate evidence of user acquisition and/or revenue generation
Product must have international potential, not designed only for the Taiwan market
Founder or Co-Founder is able to introduce the product in English
Available to participate in required activities such as attending Smart Health Forum, pre-training and mentorship sessions
If you're unsure whether your team qualifies, feel free to contact us with questions.
ADDITIONAL BENEFITS
Follow-up meetings with mentors (at least 3 times)
Follow-up meetings with TSS (as needed)
TSS Term Sheet Bootcamp
The BIG Event: BEATS! SMART HEALTH FORUM
August 23, 2017 (Wed) 9:00AM-4:00PM @ Syntrend 11F
Keynote Speeches (Public)
Accelerator's Role for Healthcare Startups growth
Global Investment Scene in Digital Health Industry
CEO of Venturecraft Group
Isaac is the founder, CEO, and Principal Partner of Venturecraft Group, a private investment group that provides working capital, clinical validation and regional expansion to growth-stage and late-stage MedTech, BioTech and Digital Health Sectors. It has a regional presence in Asia across Singapore, Malaysia, Hong Kong, China and Taiwan, and operates two incubators located in Singapore (the JTC Launchpad @ one-north) and Hangzhou, China. He is an experienced serial entrepreneur focused on MedTech and ICT startups, and an advisor to several emerging startups and a favored expert speaker on enterprise links between Singapore, Taiwan and China.
General Partner of SOSV
William is a General Partner at SOSV, a US$300m venture capital fund known as "the Accelerator VC" as well as the #1 most active early stage investor and the #2 most active Seed Investor in the world according to TechCrunch Crunchbase. William joined SOSV from SingTel Innov8 Ventures where he was Managing Director supporting China investments. Previously, William was also a Partner at Softbank China & India Holdings, a venture capital firm backed by Softbank and Cisco, and an active angel investor with 39 investments between 2004 and 2014.
How Engineers Should Sell To The Doctors
The Global Market Perspective Of The Corporates And Its Impact On Healthtech Startups
Head of Strategic Partnerships – Digital MetLife Asia

Lauren works with MetLife stakeholders and external partners to develop partnership opportunities for MetLife Asia. After graduating from General Electric's Financial Management Program and Corporate Audit Staff leadership development programs in 2001, Lauren spent time in New York City at NBC Universal, a global media and entertainment company, in the areas of commercial finance and business development for television and digital media. She relocated to Singapore in 2007 to lead NBC Universal's corporate venture capital fund in Asia, Peacock Equity Fund. In 2010, Lauren joined The Nielsen Company as the regional head of Commercial Finance & Corporate Development, covering Asia Pacific, Middle East, and Africa. During her time at Nielsen, Lauren led Nielsen's entry into Myanmar in 2014 through a JV with MMRD, the largest market research company in Myanmar at the time. In 2015, Lauren co-led investment and strategic partnership discussions with INTAGE, a leading market research company in Japan.
CMIO of Global Health Byte Pte Ltd
Melvin is the Chief Medical Information Officer of Global Health Byte a medical tech company based in Singapore with a focus electronic medical records. He also double hats as co-founder of Radiology Advanced, a start-up tele-radiology company based in Berlin and Singapore focusing on radiology services and machine learning applications. As a clinician, Melvin is the Vice President (Operations) of Gleneagles Hospital Singapore, a 258 bed private hospital managed by the Parkway Pantai Group; Asia's largest hospital operator. Melvin has also help previous appointments as the former executive director and CIO of OneCare Medical, a primary care clinic chain in Singapore and medical director of a medical evacuation company based in South East Asia.
Panel Discussion (Public)
How should Digital Health Startups pitch to investors?
How do startups work with Healthcare Ecosystem players?
Closed-door closed-door Mentor Speed Dating (Private)
Wanna get matched with them? Don't miss out the chance by filling out the form!