[中文版在下方]
After catching an early flight at the crack of dawn, Taiwan Startup Stadium (TSS) and 8 Taiwan startups touched down in HK and began a 5-day hustle. The teams: CakeResume, Colorgy, Eatgether, Health2Sync, Infani, LoveNuts, Panobike+, and Vcool, had been selected by judges from our Rock the MIC XL pitch contest and were en route to this year's 3-day RISE Conference in HK, a jumping off point for many startups planning to enter regional markets in Asia or get exposure to international media outlets.
Getting our feet wet
The first day was a chance to get our feet wet in the local HK startup scene. We received a hearty welcome from the HK-based 9GAG, a popular website known for its virally funny photos and memes. Aloft in a beautiful space of a HK skyscraper, co-founder and CEO, Ray Chan, chatted with us over lunch. True to 9GAG style, he offered an unforgettable mnemonic to guide founders with their startups: "SHIT is happy 💩." (See photo for further explanation.) Ray also had a few thoughts on fundraising, "Don't just go with the investor who gives the most money. Pick one who understands what you're doing."
Our local visits also included a stop in the New Territories where we enjoyed a tour of the 220,000 sq. m. Hong Kong Science Park, a government initiative to encourage interaction of tech enterprises of varying size, both global and local. Our gracious hosts offered tours of special spaces open to startups including the Incu-App Centre, an incubation space dedicated to mobile/web app development. Despite the heat, we ended our tour with the unmissable Charles K. Kao Auditorium aka the "golden egg."
The marathon begins
Day 2 of our stay marked the kickoff of a 3-day marathon of pitching, demoing, and networking at RISE Conference, all set in the HK Convention & Exhibition Centre on beautiful Victoria Harbor. TSS had its own big, yellow booth moored outside the main stage allowing our 8 startups to have a home base from which to showcase their products. It was also a chance for the TSS team to introduce Taiwan Startup Stadium to potential partners, investors interested in Taiwan startups, startups looking to enter the Taiwan market, and even students from local universities eager to find out more about Taiwan's local startup ecosystem.
In addition to attending investor and mentor office hours at RISE, some of our teams were selected to present their products on the Pitch Stage. Four startups: CakeResume, Infani, Eatgether, PanoBike+, got in front of a panel of judges and pitched before a standing-room only, packed audience and handled a round of Q&A. At times, it was not just a competition with other startups but also with the roar of activity from other events nearby and the over 45,000 attendees.
We also bumped into fellow Taiwan Startups attending RISE: VoiceTube, Addweup, BrainRhythm. A special congrats goes out to VoiceTube for winning Facebook's FbStart App of the year Grand Prize!
Inspiring stories
Our final day in HK, was another chance to meet with local HK startups who had already taken the first few steps of entering a foreign market. After winding through clothing racks and vendors of HK's garment district, we were welcomed into the offices of EasyVan, the original branding for the fast-growing logistics firm Lalamove. Like its crowded surroundings, the EasyVan office was teeming with employees eager for their upcoming move to a new, larger office.
"As founder and CEO, whenever there's a problem it's my problem," remarked Shing Chow on his management philosophy of running Lalamove. Among other thoughts, he urged founders to "embrace struggle" and to allow those challenges to prompt them to innovate.
Back on the HK Island side, we whooshed up another skyscraper elevator to visit the offices of 8 securities, an innovative online brokerage. After a warm welcome by co-founder Mathias Helleu, we had a friendly chat with the development team who shared how their tech-driven solutions such as "robo-advisors" were allowing for a broader audience to benefit from customized financial counseling. 8 securities gave us inspiration of how a self-described "tech startup" could disrupt an already competitive industry with lots of big players awash in resources.
Our final stop of the trip was in a brand new co-working space complete with a piano and full-service bar, where Boxful co-founder and CEO, Norman Cheung, met with us while his startup's new office was undergoing renovations. In a laid-back discussion, Norman shared how much of his success with Boxful has resulted from the lessons he learned from his previous experience founding Zooq, a fashion e-commerce startup. On fundraising, one tip he offered to founders was to "understand investor trends." Investors, like many others, don't want to be left behind on the hottest new area. Knowing what's hot and what's not can help you gauge your prospects.
After three jam-packed days of daytime and evening events and two more days of company visits, we were all exhausted and ready to return home, yet fully energized, inspired, and ready to charge ahead! Rock on!
大團體照:台灣新創競技場 (TSS), CakeResume, Colorgy, Eatgether, Health2Sync, Infani, LoveNuts, Panobike+, and Vcool。
破曉之際趕上班機,台灣新創競技場(TSS) 跟8家新創團隊抵達香港,並開始了連續五日的奔走之旅。這些團隊從我們的Rock the MIC XL 簡報比賽中獲得評審青睞而被選出,得以進一步前往今年在香港舉辦為期三天、對於計劃進軍亞洲區市場或爭取國際媒體曝光的新創都是個好跳板的 RISE 新創國際大展 ,團隊包括: CakeResume, Colorgy, Eatgether, Health2Sync, Infani, LoveNuts, Panobike+, Vcool 。
先小試身手
第一天是我們適應香港當地創業圈的好機會。我們受到以香港為據點的 9GAG 誠心歡迎,他們是一個以病毒式趣味照片和對白改編(meme)的人氣社群平台。座落於香港高樓大廈中的美麗空間,和 9GAG 的 CEO 暨共同創辦人 Ray Chan 一邊共進午餐一邊聊天。誠如 9GAG 的風格,Ray 對於新創團隊的創辦人們下了一筆令人難忘的註記:「SHIT is happy💩.」(詳細出處請見照片)。Ray 對募資也抱持著一些想法:「不要一味遵從錢出最多的投資人,而是要選擇那些懂你在做什麼的人。」
我們的當地參訪也包含了在新界的一站,參觀佔地220,000平方米的香港科學園,由政府啟動、鼓勵國內外不同規模的科技企業在此交流互動。我們親切的主人翁帶領參觀新創專屬的特別空間,包括 Incu-App Centre,致力於行動與網路應用開發的育成基地。雖然天氣很熱,我們以到此必訪的景點 - 高錕會議中心廣場,又名「金蛋」,拍照打卡,結束這一回合。
 
馬拉松開跑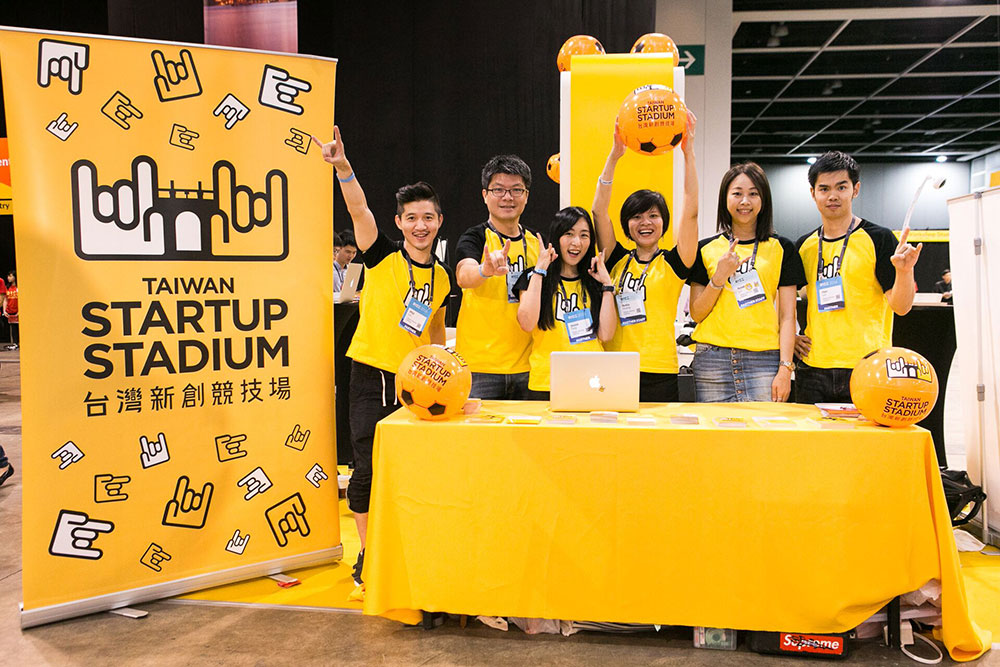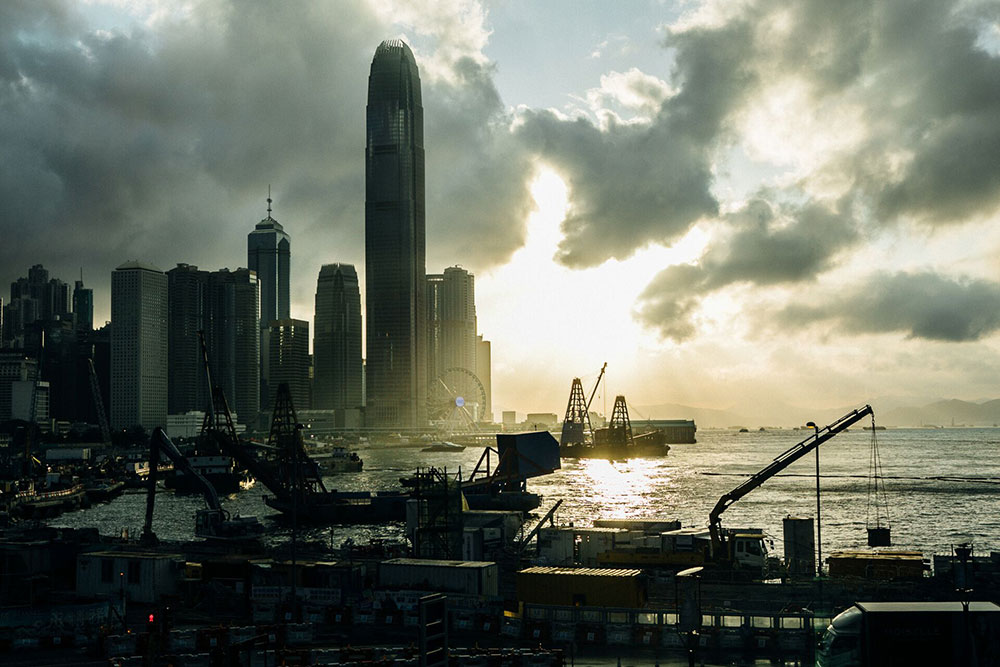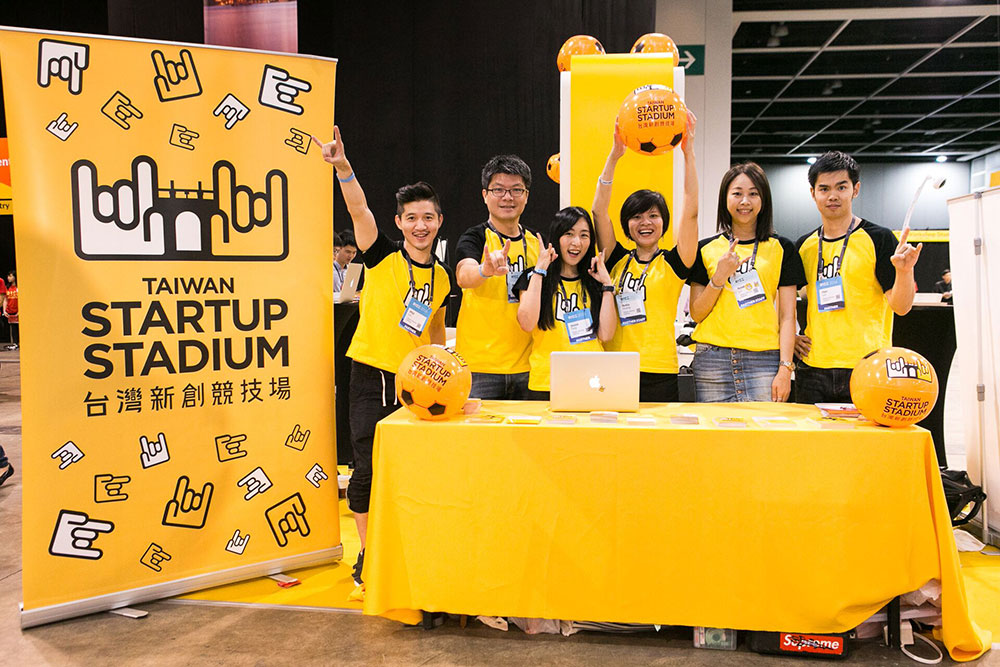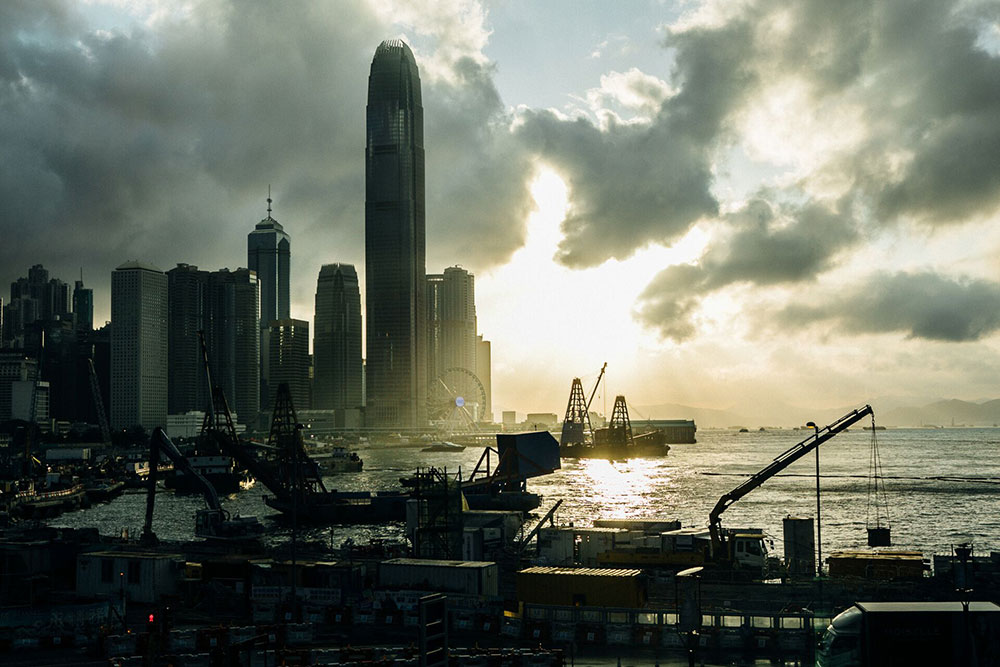 在香港的第二天,展開RISE論壇為期三天分秒必爭的上台簡報、產品介紹、相互交流的馬拉松,這些都在美麗的維多利亞港的香港會議展覽中心發生。TSS 所呈現巨大又顯眼的黃色攤位區就坐落在主舞台附近,讓8個團隊有個台灣品牌基地展示他們的產品。此行也是 TSS 團隊有機會向潛在的夥伴、對台灣新創感興趣的投資人、正在觀望台灣市場的新創團隊、甚至是積極地了解台灣當地生態圈的香港當地學生等,介紹台灣新創競技場。
除了在RISE參加投資人和企業導師的 office hour,與我們的同行的台灣團隊中也獲選 Pitch Stage 簡報自己的產品。4家新創團隊 CakeResume, Infani, Eatgether, PanoBike+ 等台灣團隊站在一字排開的評審面前、面對擠到只能用站的聽眾進行簡報,再接受一輪的 Q&A。 有時候,這不只是在跟其他新創相互競爭了,還要跟舞台附近其他活動跟超過45,000與會者所製造的嘈雜聲一起較勁。
我們也遇到參與 RISE 的台灣新創夥伴們:VoiceTube, Addweup, BrainRhythm。在這也特別恭喜 VoiceTube 贏獲 Facebbok 的 Fbstart App 年度大獎!
勵志故事們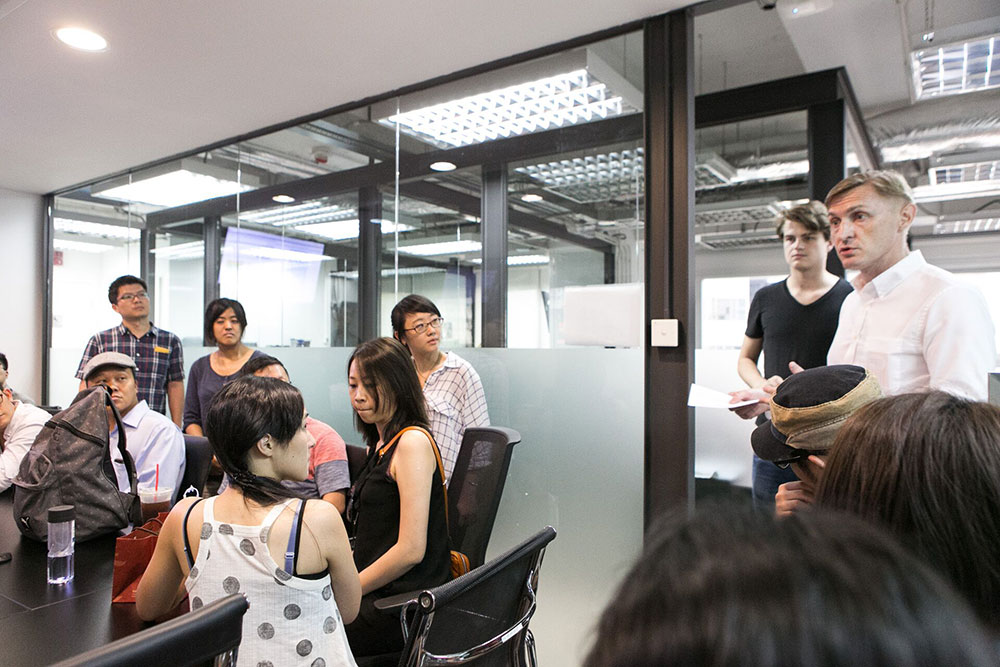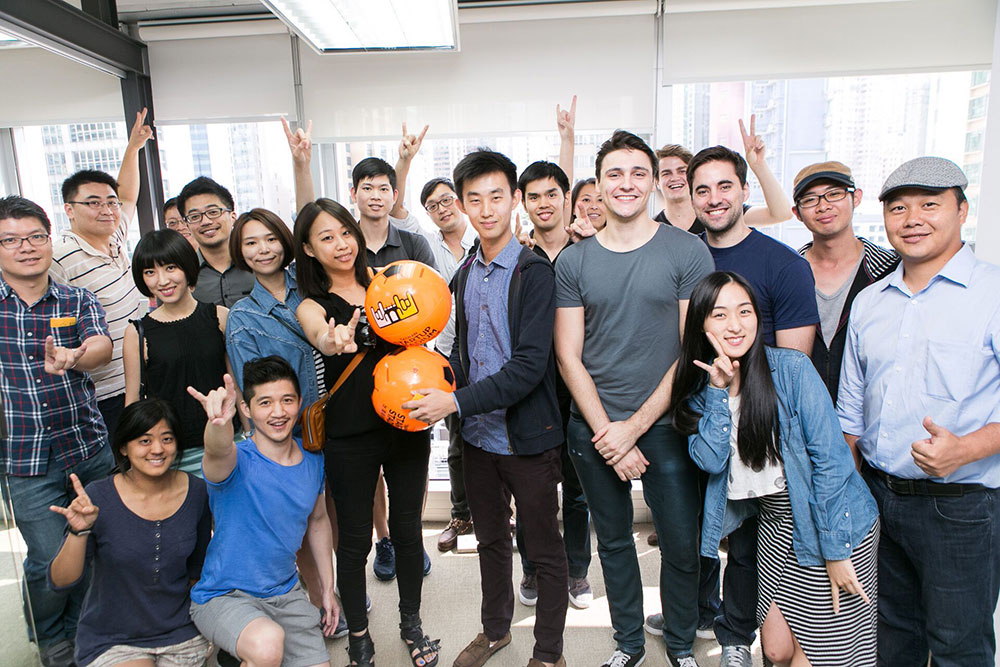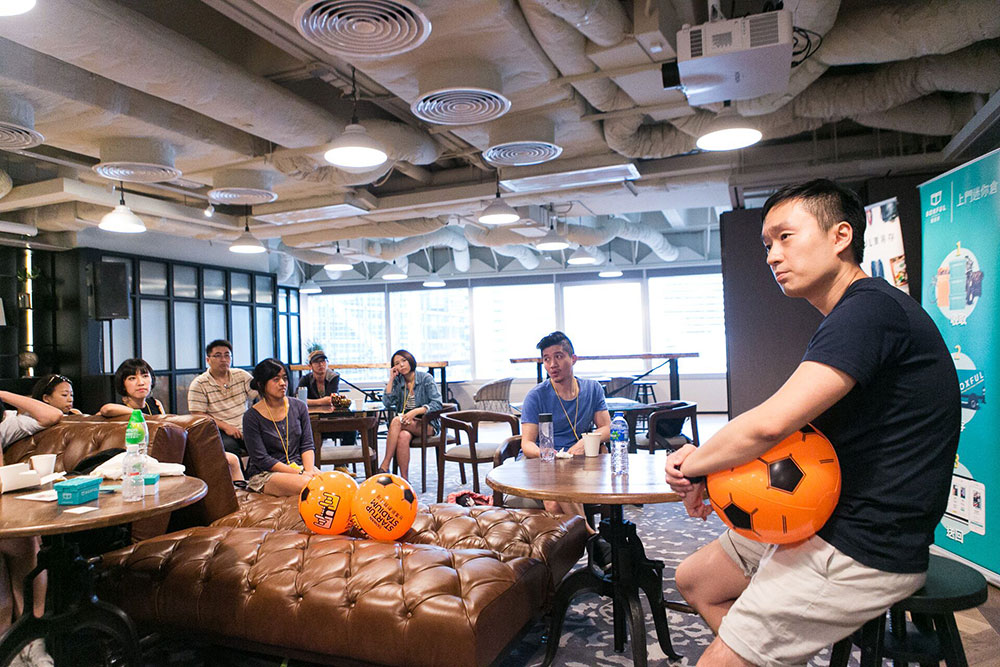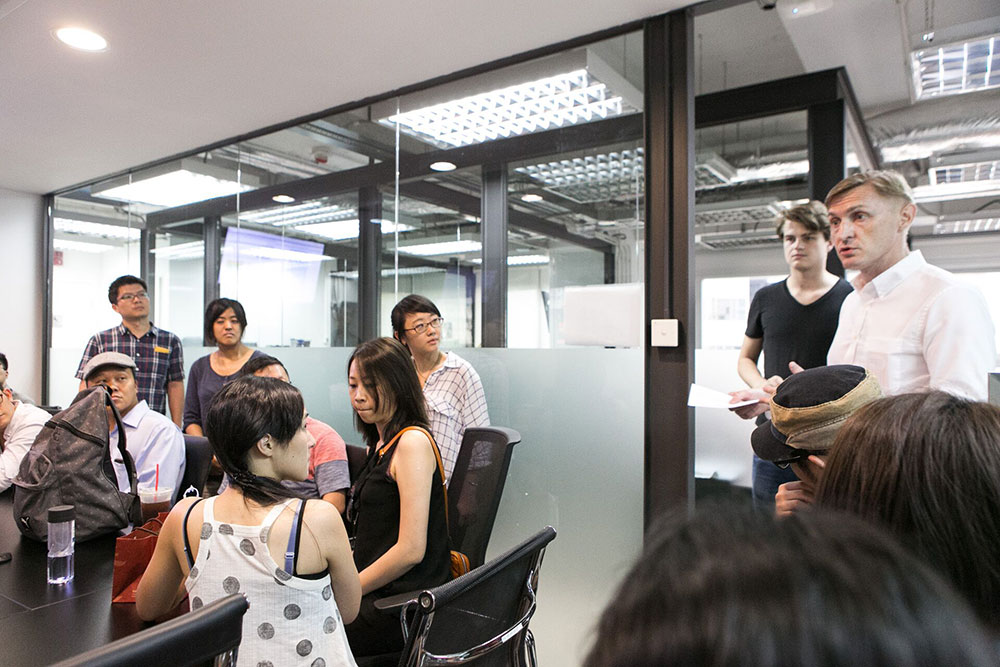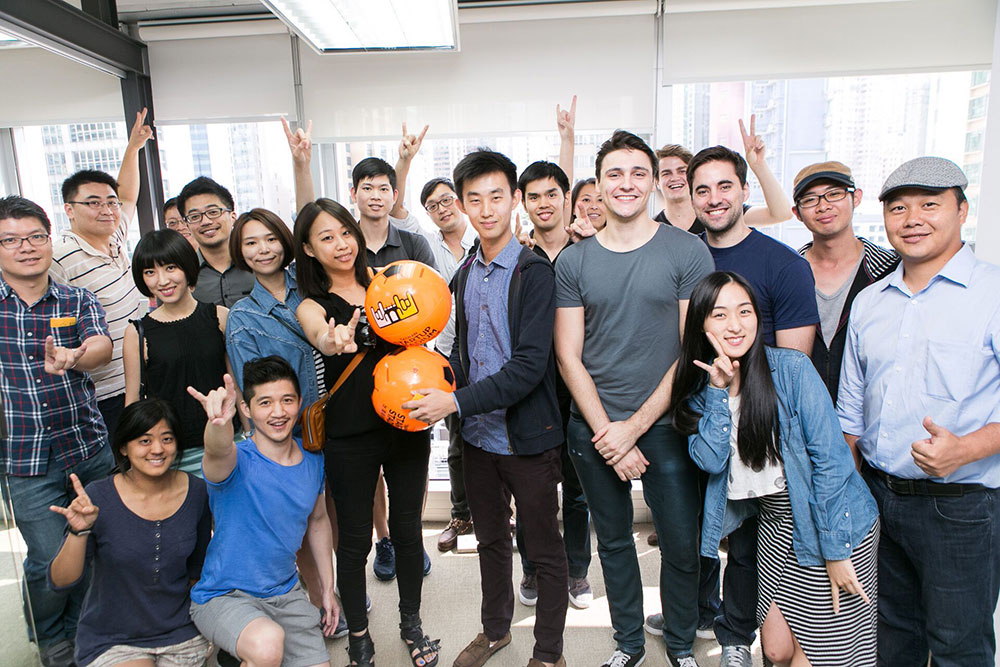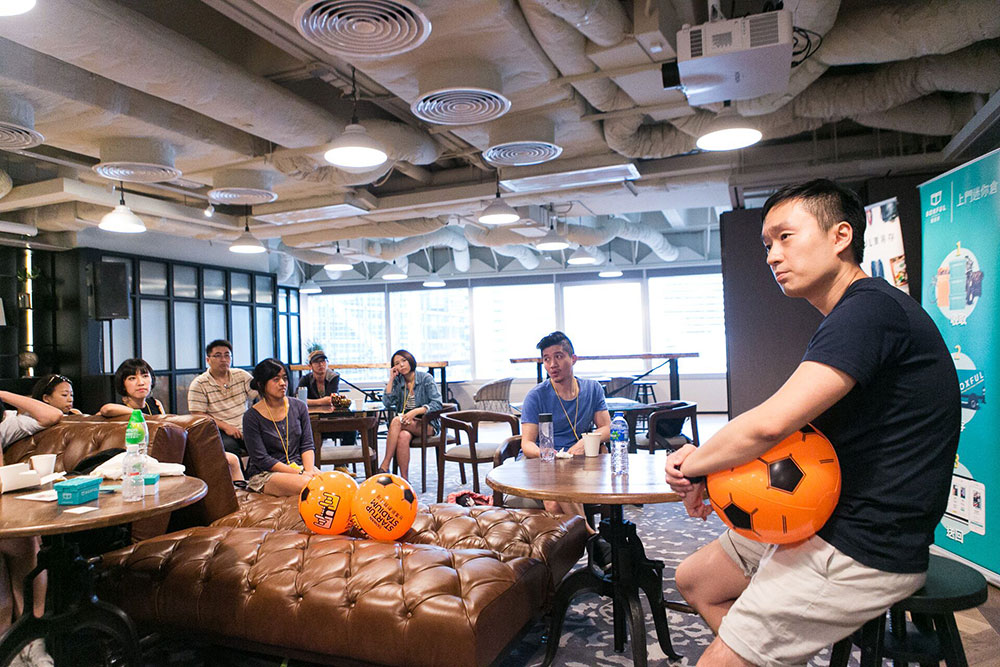 在香港的最後一天,我們見到了已經踏出外國市場第一步的當地新創團隊。蜿蜒穿越了香港服飾區的衣架們和攤販們之後,我們來到了正快速成長的 Lalamove 公司原生品牌 EasyVan 的辦公室。有如周遭的擁擠環境,EasyVan 辦公室擠滿了一堆期待下一個更新更大的辦公室的員工們。
「身為一位創辦人兼 CEO ,無論何時出現的問題,就是我的問題。」Shing Chow 在他經營 Lalamove 的管理哲學中強調。至於其它看法,他敦促創辦人們「擁抱戰鬥(embrace struggle)」,讓這些挑戰來激發創新能量。
回到香港本島,我們咻地移動到另一個高樓大廈拜訪 8 securities 辦公室,一個創新的線上仲介服務。在受到共同創辦人 Mathias Hellieu 的溫馨問候之後,我們和開發團隊聊了關於他們的技術導向服務例如做客製化理財諮詢、讓更廣大客群受惠的機器人顧問。 8 securities 給了我們很大的激勵:一個自稱科技新創的團隊,如何能闖入已經十分競爭、許多佼佼者搜盡資源的產業。
而我們的最後一站,是在一個全新的、要搭上優雅鋼琴和 full-service 酒吧才完整的共同工作空間, Boxful 的共同創辦人兼CEO Norman Cheung 在這裡跟我們見面,因為他的新創團隊辦公室當時還在整修。在我們氣氛悠閒的討論中,Norman 分享他在 Boxful 如何延續先前創立一個時尚電子商務新創過程中所學到的經驗而成功。在募資方面,他授與創業家們的一個要領是「了解投資人眼中的趨勢」。投資人就像大多數其他人,不想在眾所皆知、最火熱的領域落於人後。了解什麼是最夯的、什麼不是,這可以幫助你調校期望值。
在整整三天日夜忙碌的活動,以及兩天的公司參訪,雖然大家都很疲累也準備回到崗位,但也受到很多刺激、鼓舞,會繼續向前衝!Rock on!